Hand-made barefoot shoes from Germany
The production facility for Senmotic barefoot shoes lies in Central Germany. In Weißenfels, 50 km south-east of Leipzig, a cute little workshop, Panther Schuh GmbH, produces our barefoot shoes exclusively. Weißenfels was the Mecca of the East Germany shoe industry. Huge factories produced up to 100,000 pairs per month. Of course, everything crashed down with the wall, and the East German shoe industry disappeared, followed by the West German shoe industry a few years later. What Weißenfels did not lose was its expertise. So Panther Schuh GmbH literally rose from the ruins in the mid-1990s. Our Senmotic shoes were developed here and we have them produced here only. Panther Schuh is the only manufacturer that fully meets our high standards for innovation and quality.
Who are the heads at the workshop behind our barefoot shoes?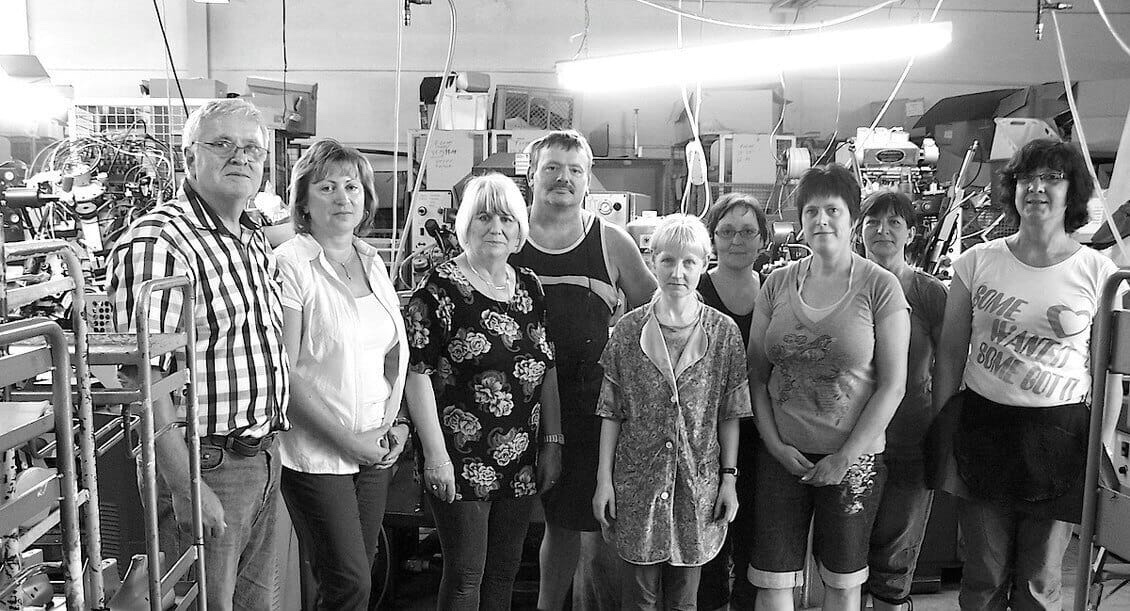 If you read the texts in this web shop, you might think that we created the Senmotic barefoot shoes. But the truth is: Without the important, open-minded people at the workshop, our idea would have stayed an idea. Therefore, we want to thank the people who so actively support us in making these shoes and present them here: