Allegra F1 Black/Aubergine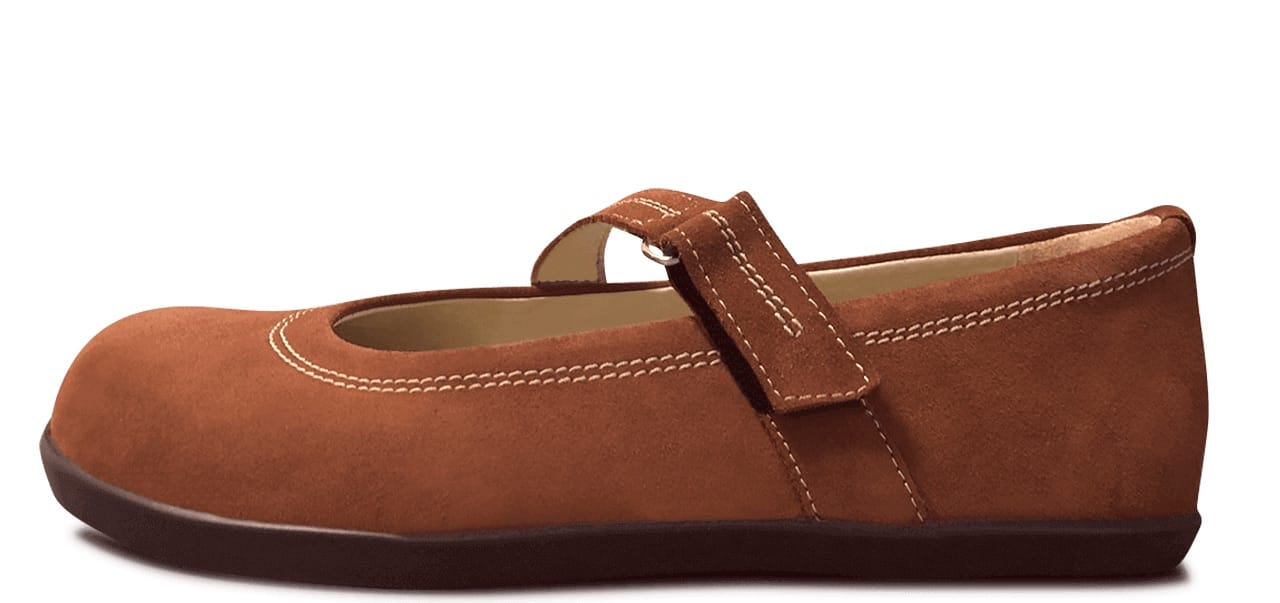 The Allegra ballerina in black/aubergine is the perfect barefoot shoe for going to the opera or theater. It gives particular elegance to black outfits, without seeming obtrusive. Having no straps, this ballerina is also great for everyday purposes. Easy for you to slip in and out of. So this barefoot shoe not just looks elegant, it is also fit for all purposes. Walk naturally on its thin 2.9 mm sole, with toe space and zero drop, for tireless feet. Ballerinas from the leading German workshop for hand-made shoes:

Upper material: Premium Black Angus leather

Inner material: Soft pork leather

Insock: 1.6 mm Poron with antibacterial microfiber

Sole: 2.9 mm Senmotic CR15® sole made of Lifoprene PU

Service 1 + 3 available for you >>
Allegra F1 Black/Aubergine
Senmotic barefoot shoe. zero-drop heel and toe space. 2.9 mm Senmotic FX10® Sole. Genuine Leather.
Hand made - every shoe is unique
You get a two-year guarantee for our barefoot shoes