Performa F1 Black/Black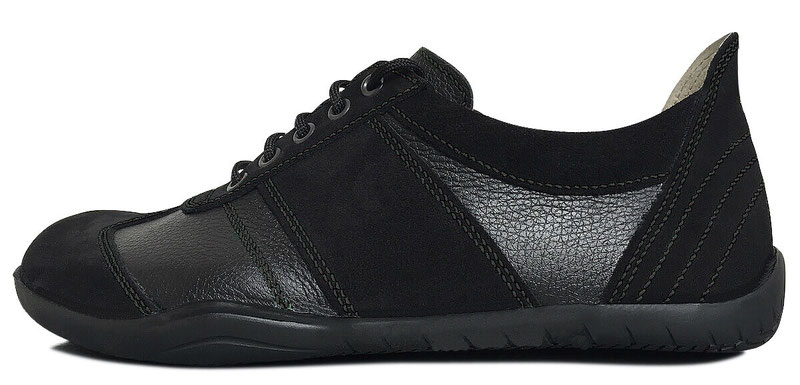 A flat Performa F1 barefoot shoe in discreet black/black. This amazingly soft box cowhide with a fine grain fits very snugly and offers you outstanding quality. This barefoot shoe is easy to care for - a little shoe polish is no problem for the black seams. Of course it offers our basic ingredients for optimum foot fitness: toe space, light weight, zero drop heels, flexibility and a 2.9 mm thin sole. Hand-made barefoot shoes from Germany.

Upper material: Grained cowhide & suede

Inner material: Soft pork leather

Insock: 1.6 mm Poron with antibacterial microfiber

Sole: 2.9 mm Senmotic FX10® sole made of Lifoprene PU

Service 1 - 4 available for you >>
Performa F1 Black/Black
Senmotic barefoot shoe. zero-drop heel and toe space. 2.9 mm Senmotic FX10® Sole. Genuine Leather.
Hand made - every shoe is unique
You get a two-year guarantee for our barefoot shoes