Simple forefoot strike video lessons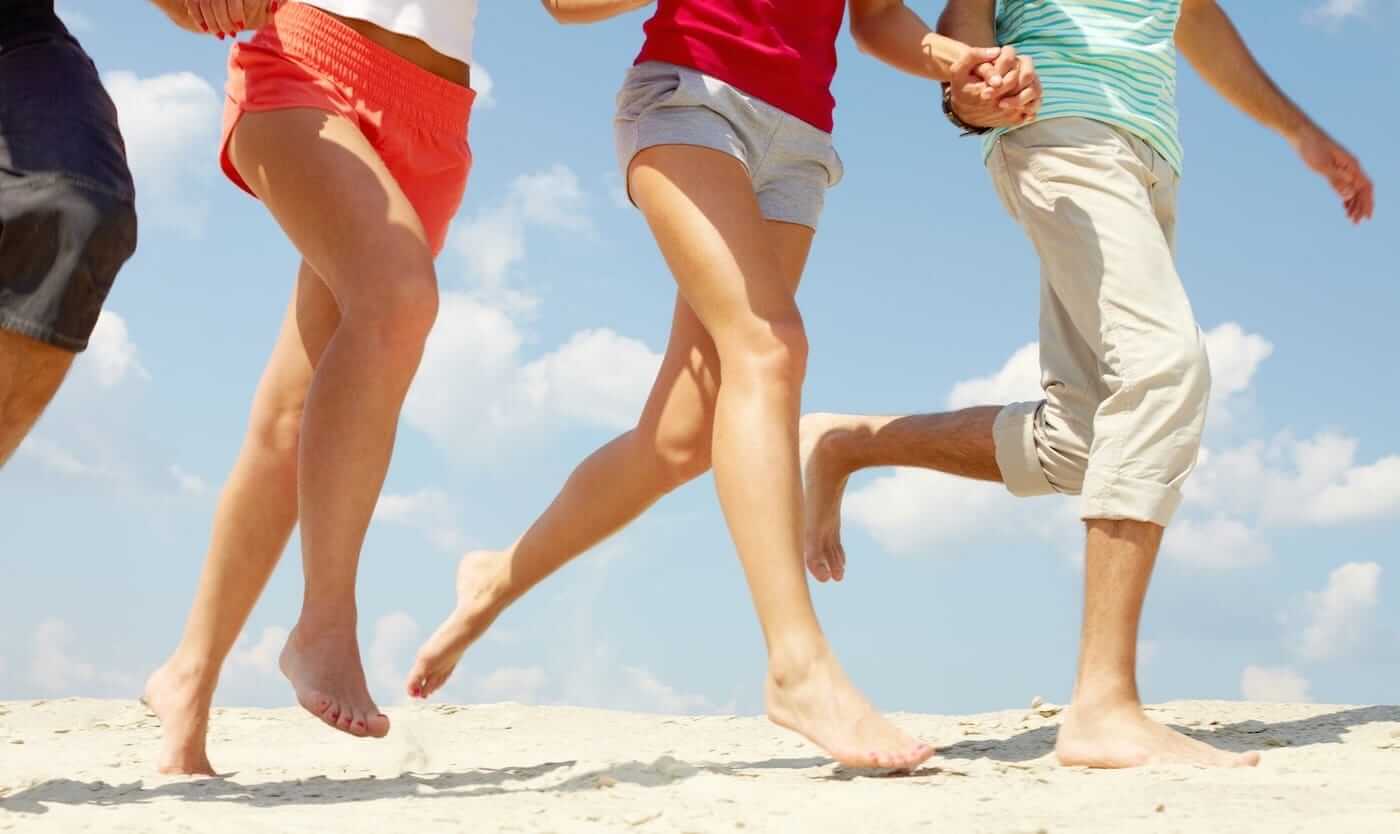 Senmotic barefoot shoes and the original Senmotic forefoot strike – a perfect team
This video course makes forefoot walking easy to learn for everyone. These nine video lessons on forefoot walking are unique worldwide. The Senmotic fascia therapist Peter Scholten from France designed and filmed these DIY videos on forefoot walking and is providing them to us exclusively and free of charge.
Each video shows a complete lesson on forefoot walking and biomechanics. Simple, easy-to-understand exercises and instructions teach you how to change effortlessly from the heel strike to the healthy and dynamic forefoot strike. These videos help you get more out of Senmotic barefoot shoes and your feet and leg's natural abilities. Forefoot walking is easier, light-footed and more dynamic. And you already practiced forefoot walking for a couple of years: as toddlers and children (find an interesting video here). As a young child, you also subconsciously followed the bad examples around you. Later you started believing the "roll-off myth". As if your feet were round! Are they wheels?
We only walk using the forefoot strike. The people who now hold seminars about your forefoot, who write books and blogs about forefoot walking, were also trained by us in anatomy and physiology. And of course they practiced the original Senmotic forefoot strike. Now everyone can draw from this source, practice at home using our videos and learn forefoot walking right away. Should you still have questions, you can write directly to Peter Scholten: peter_scholten(at)me.com. Peter is perfectly fluent in German, English and French. Or go to "Contact" in the website menu. We speak English and German (with a hint of Leipzig dialect).
Do you want to move pain-free and more dynamically? Do you want to improve your posture? Order the full video course from this site. It includes unique videos about proper breathing and pain-free standing, walking and sitting. This course costs only USD 99. If you go from our shop to this site, you save USD 30 and pay only USD 69 for this course.
9 small exercises in 9 short videos to start forefoot walking right away
We recommend that you watch and practice the forefoot strike lessons in the prescribed sequence. Later you can practice what you feel like and combine your own routine from the forefoot strike videos. By the way, the fastest way to successful learning is to only practice for 2-3 minutes and then skip to the next lesson, instead of spending a lot of time on each topic. As described above, you already used the forefoot strike for several years as a child, so your nervous system is well accustomed and only needs to recall the motion. Approach forefoot walking in a playful way, without pressure. After a few days, you should have gotten used to barefoot walking. Would you like to learn more about the theoretical background of forefoot walking? Then we recommend the free PDF "Happy Feet". You can download the booklet here from our shop.
Senmotic barefoot shoes – the perfect forefoot walking shoes
You probably noticed it yourself: Shoes with heels make forefoot walking impossible. Shoes that are cut too slim and don't allow toe pronation upon ground contact are also a great disadvantage. Of course, walking completely barefoot is the best choice. No human really needs shoes. But since we are a "shoe society" and shoes influence styles and images, we recommend you to reduce this "necessary evil" to a minimum.
We recommend barefoot shoes for forefoot walking. These lightweight, heel-less shoes with generous toe space make forefoot walking fun again. Our shop offers many barefoot shoe models made of premium leather in various styles and colors. For questions about forefoot walking or our barefoot shoes, just write us an e-mail or use our contact form.