Oxid F1 Black/Blue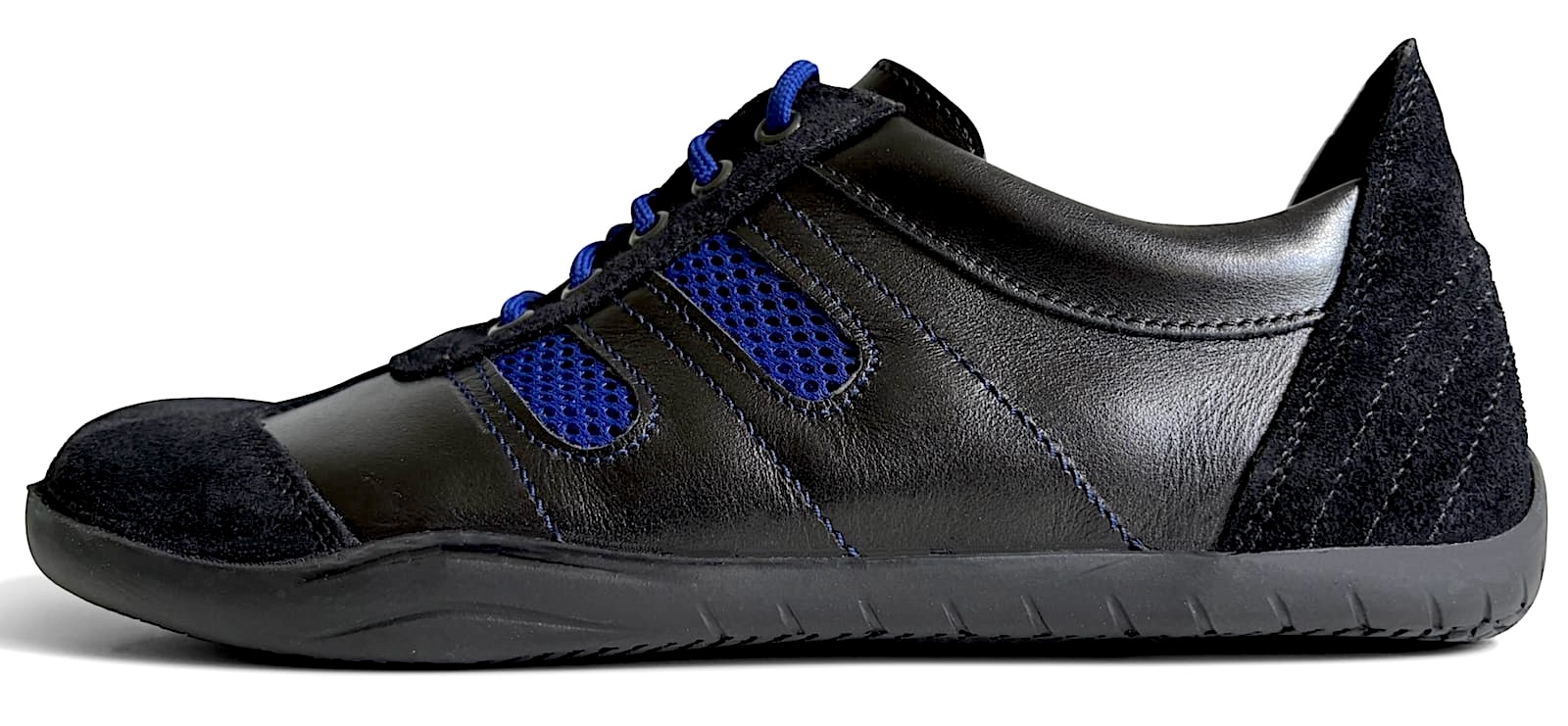 The Oxid premium barefoot shoe, in a combination featuring blue mesh, blue seams and black quality leather. This model's color is right between the red and the all-black Oxid barefoot shoe. If you find red too dominant and black too timid, the blue version is just right for you. If your feet tend to get very warm, the Oxid barefoot shoe's breathable mesh insets make it the right choice for you. This lightweight barefoot shoe makes walking longer distances enjoyable. It has all the qualities to make your feet happy: no heel, plenty of toe space and a 2.9 mm thin outsole.

Upper material: Snug suede cowhide

Inner material: Soft pork leather

Insock: 1.6 mm Poron with antibacterial microfiber

Sole: 2.9 mm Senmotic FX10® sole made of Lifoprene PU

Service 1 - 4 available for you >>
Oxid F1 Black/Blue
Senmotic barefoot shoe. zero-drop heel and toe space. 2.9 mm Senmotic FX10® Sole. Genuine Leather.
Hand made - every shoe is unique
You get a two-year guarantee for our barefoot shoes