Evolution H1 Black/Black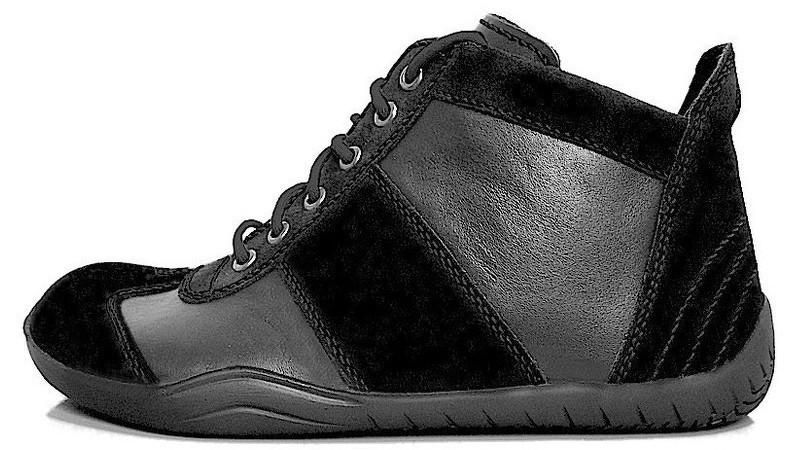 Black, high, elegant, warm – these four words best characterize the puristic Evolution H1 autumn barefoot shoe. Featuring soft woolen lining with a gentle warming effect, this barefoot shoe is the ideal companion for muddy spring weather. Like all our H1 models, this Evolution barefoot shoe ends under the ankle to allow maximum freedom of movement. By the way, the black seams are easier to care for, because they don't mind a few dabs of shoe cream. Black stays black. Of course they offer zero drop, toe space and a flexible sole. Hand-made barefoot shoes from Germany.

Upper material: Snug calfskin suede

Inner material: Warm woolen lining

Insock: 1.6 mm Poron with antibacterial microfiber

Sole: 2.9 mm Senmotic FX10® sole made of Lifoprene PU

Service 1 - 5 available for you >>
Evolution H1 Black/Black
Senmotic barefoot shoe. zero-drop heel and toe space. 2.9 mm Senmotic FX10® Sole. Genuine Leather.
Hand made - every shoe is unique
You get a two-year guarantee for our barefoot shoes