Fine F1 Brown/Brown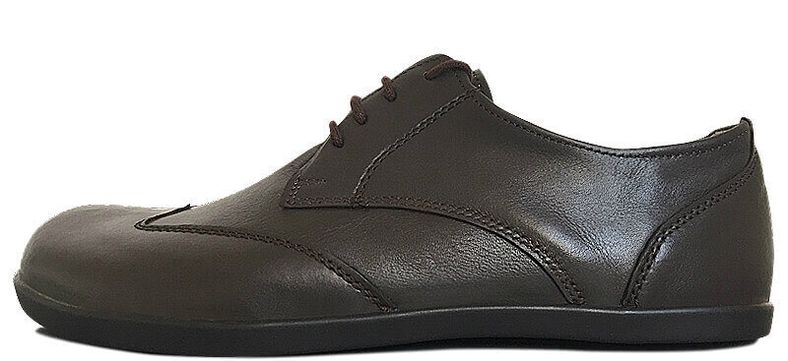 Premium quality, elegant and super light to wear: The "Fine" business shoe with a split upper in dark brown. This business shoe should be in every wardrobe and goes well with brown-colored suits. Its fine and very thin Brown Angus leather makes you hardly feel this shoe, which adapts wonderfully to your feet. We make these business shoes using the same lasts as for all our other models. This is why our suit-and-tie shoes also have all the healthy features your feet need. Including a zero-drop sole and toe space. Hand-made business shoes from a workshop in Germany.

Upper material: Premium Brown Angus leather

Inner material: Soft pork leather

Insock: 1.6 mm Poron with antibacterial microfiber

Sole: 2.9 mm Senmotic-CR15® sole made of Lifoprene PU

Service 1 - 3 available for you >>
Fine F1 Brown/Brown
Senmotic barefoot shoe. zero-drop heel and toe space. 2.9 mm Senmotic FX10® Sole. Genuine Leather.
Hand made - every shoe is unique
You get a two-year guarantee for our barefoot shoes