Oxid F1 Black/Red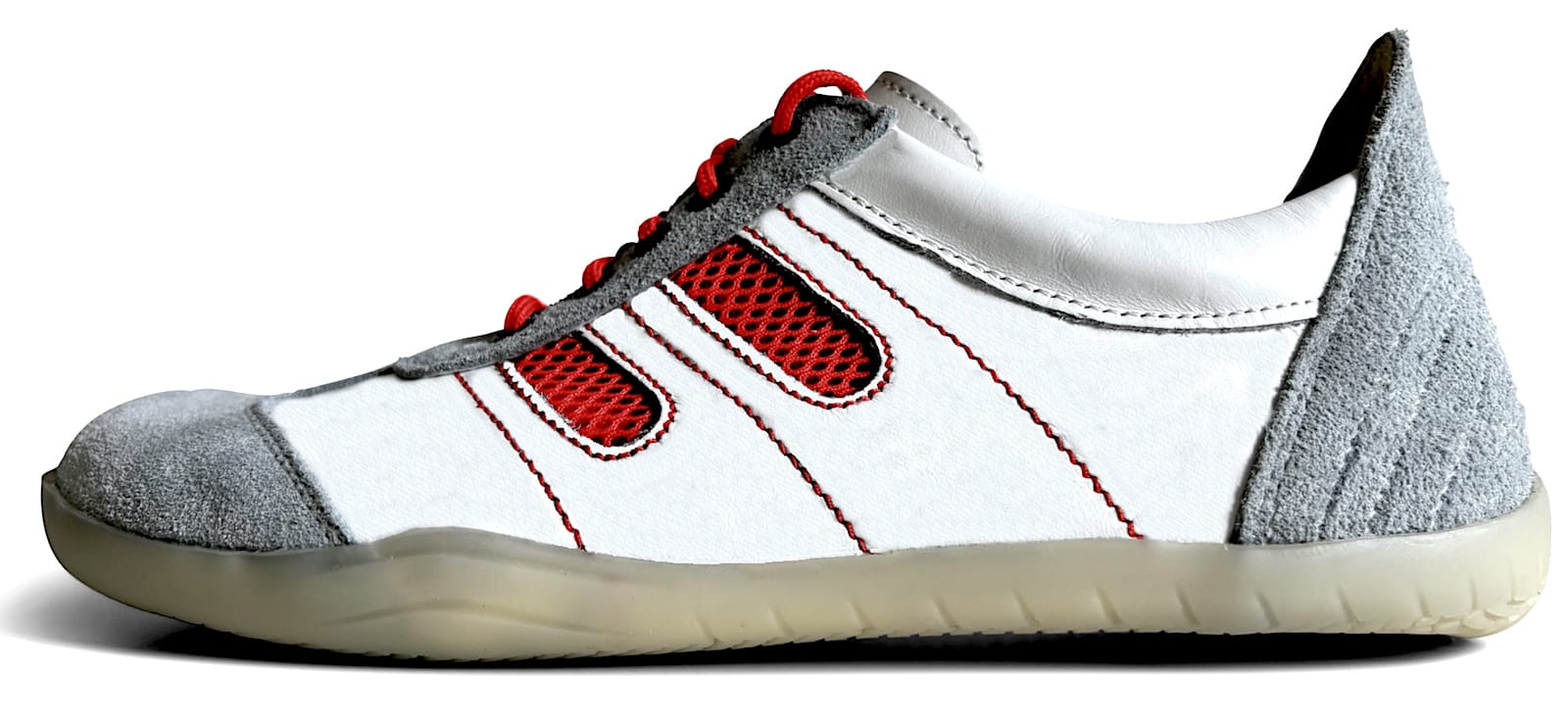 From the leading German workshop for hand-made shoes: Oxid barefoot shoes with mesh insets. A breathable and sporty barefoot shoe from our premium series. This shoe features flamboyant red mesh fabric and red seams. It might just happen that friends ask you about these shoes. Of course, far more than 90% of the upper are made of fine leather. Like all Senmotic shoes, this Oxid model needs to be worn in for a couple of days. After a few days, it will fit snugly to your foot and the 2.9 mm sole will be much more flexible. Naturally, this barefoot shoe features zero drop and generous toe space.

Upper material: Snug suede cowhide

Inner material: Soft pork leather

Insock: 1.6 mm Poron with antibacterial microfiber

Sole: 2.9 mm Senmotic FX10® sole made of Lifoprene PU

Service 1 - 4 available for you >>
Oxid F1 Black/Red
Senmotic barefoot shoe. zero-drop heel and toe space. 2.9 mm Senmotic FX10® Sole. Genuine Leather.
Hand made - every shoe is unique
You get a two-year guarantee for our barefoot shoes