Ruthenium F1 Black/Camel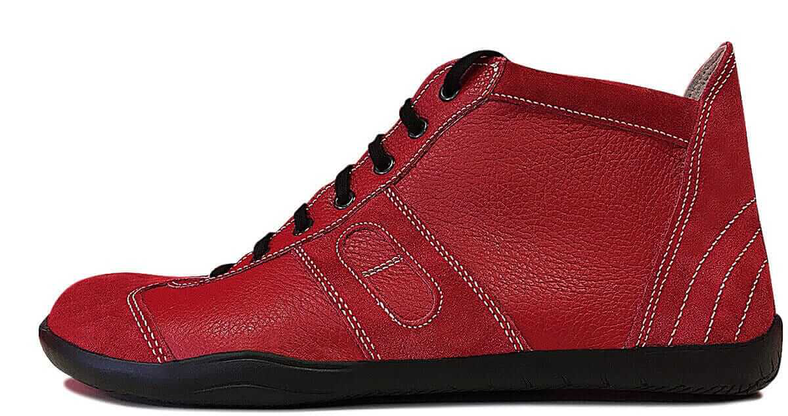 Normally we use mostly black, red or blue seams for our barefoot shoes. The Ruthenium "Black/Camel" features decorative seams with a gentle hue of brown. This color vibes wonderfully with the beige leather lining and insole and makes the Ruthenium barefoot shoe appear as if made from a single piece. Our Ruthenium model also features our 2.9 mm outsole, tried and tested for years. This sole is very durable and yet provides a genuine barefoot feeling. On top, you get comfortable toe space and zero drop. Hand-made barefoot shoes from Germany.

Upper material: Snug suede cowhide

Inner material: Soft pork leather

Insock: 1.6 mm Poron with antibacterial microfiber

Sole: 2.9 mm Senmotic FX10® sole made of Lifoprene PU

Service 1 - 4 available for you >>
Ruthenium F1 Black/Camel
Senmotic barefoot shoe. zero-drop heel and toe space. 2.9 mm Senmotic FX10® Sole. Genuine Leather.
Hand made - every shoe is unique
You get a two-year guarantee for our barefoot shoes