Ruthenium F1 Black/White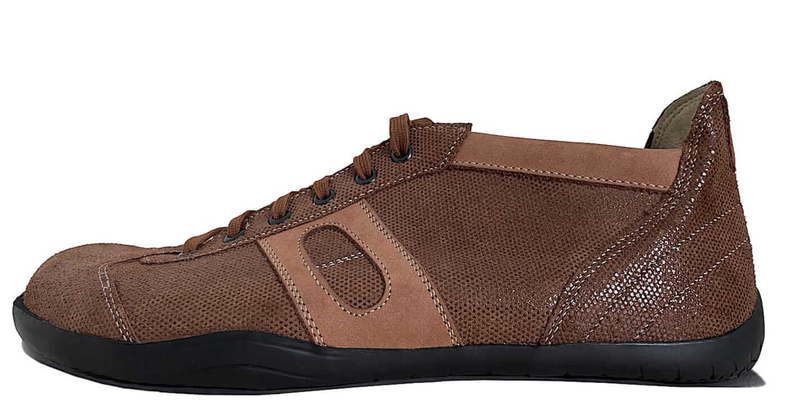 The Ruthenium F1 barefoot shoe with white decorative seams. This model is our only currently deliverable barefoot shoe with white seams. If you like strong contrasts, this black/white model is just right for you. Although we use the bright seams sparingly, the shoe is a distinctive statement on your foot. Interestingly, this shoe is preferred by female customers. The black/white Ruthenium is manufactured using the same lasts as all our other models. Therefore, this shoe also perfectly supports your feet's natural anatomy and physiology.

Upper material: Snug suede cowhide

Inner material: Soft pork leather

Insock: 1.6 mm Poron with antibacterial microfiber

Sole: 2.9 mm Senmotic FX10® sole made of Lifoprene PU

Service 1 - 4 available for you >>
Ruthenium F1 Black/White
Senmotic barefoot shoe. zero-drop heel and toe space. 2.9 mm Senmotic FX10® Sole. Genuine Leather.
Hand made - every shoe is unique
You get a two-year guarantee for our barefoot shoes