SENMOTIC ONE F1 Black/Black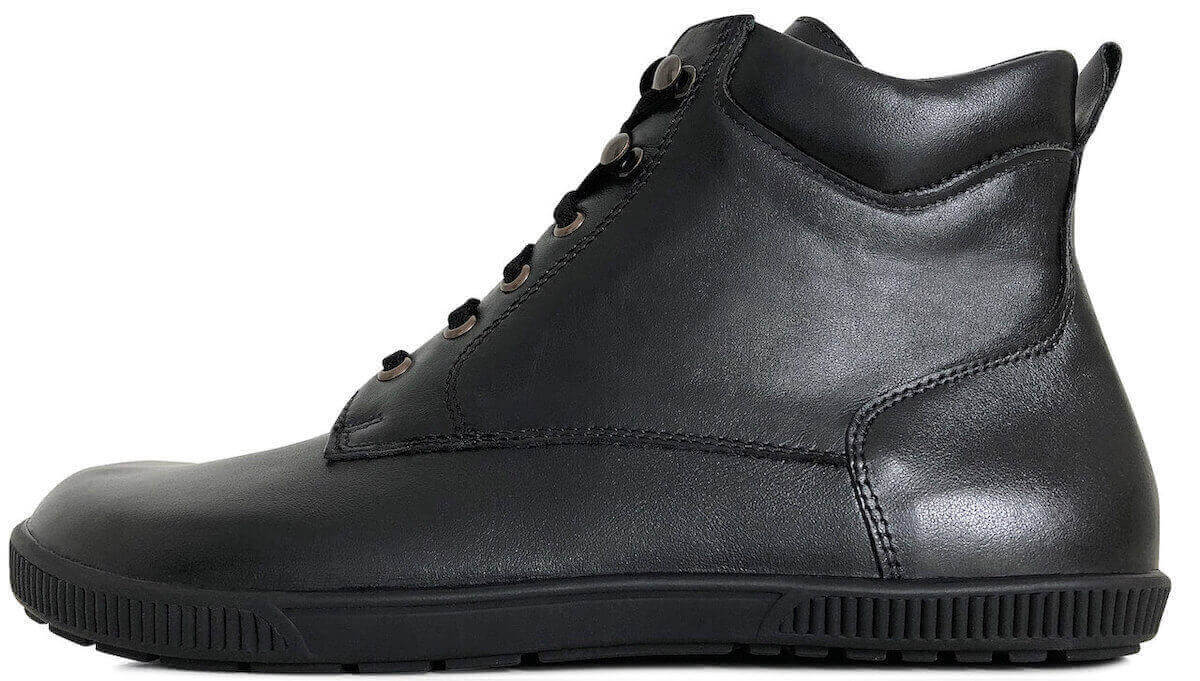 The SENMOTIC ONE F1 barefoot shoe, made of deep-black hunting suede. The flat model uses a velvety leather, while the loop lace section and the heel cap show the distinctively grained side of the 2.6 mm thick hunting suede. This barefoot shoe is very puristic, but still attractive after years of wear. The shoe needs no extensive lining or metal lace loops and has a fine seam pattern on the toe cap and the side sections. Like all our Senmotic barefoot shoes, this shoe also comes with our proven 2.9 mm outsole and the 1.6 mm microfiber insole. Senmotic barefoot shoes from the leading German workshop for hand-made shoes:

Material: 2.6 mm premium hunting leather from a German tannery

Insock: 1.6 mm Poron with antibacterial microfiber

Sole: 2.9 mm Senmotic FX10® sole made of Lifoprene PU

Service 1 - 3 available for you >>
SENMOTIC ONE F1 Black/Black
Senmotic barefoot shoe. zero-drop heel and toe space. 2.9 mm Senmotic FX10® Sole. Genuine Leather.
Hand made - every shoe is unique
You get a two-year guarantee for our barefoot shoes