SENMOTIC ONE H1 Black/Black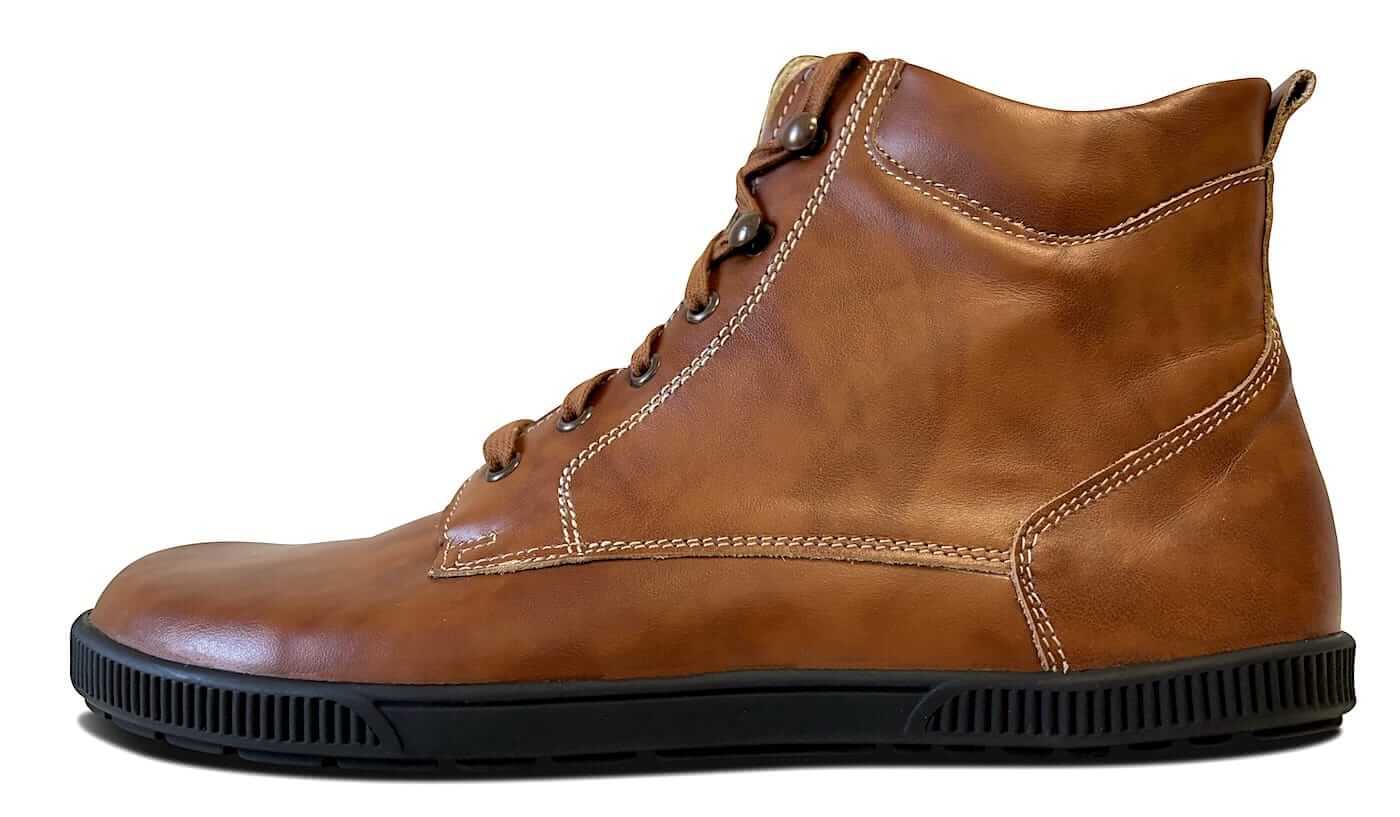 The high-top SENMOTIC ONE H1 barefoot shoe. Whether you choose the flat F1 model or the higher H1 is a pure question of taste. The higher SENMOTIC ONE H1 is slightly warmer, but only because it ends a little further up. Here we also use our exclusive 2.6 mm hunting suede in deep-black. The shoes have a different seam pattern on the sides. That's the only major difference to the flat-top models. The SENMOTIC ONE H1 looks especially cool, if your jeans legs don't cover the shoe, but rest on top. Here we again use our 2.9 mm outsole combined with a thin microfiber insock. Hand-made barefoot shoes from Germany.

Material: 2.6 mm premium hunting leather from a German tannery

Insock: 1.6 mm Poron with antibacterial microfiber

Sole: 2.9 mm Senmotic FX10® sole made of Lifoprene PU

Service 1 - 3 available for you >>
SENMOTIC ONE H1 Black/Black
Senmotic barefoot shoe. zero-drop heel and toe space. 2.9 mm Senmotic FX10® Sole. Genuine Leather.
Hand made - every shoe is unique
You get a two-year guarantee for our barefoot shoes