Barefoot shoes – Black. Cool. Senmotic.
senmotic F1
SENMOTIC H1
Barefoot shoes made of 2.6 mm thick premium hunting suede – exclusively from Senmotic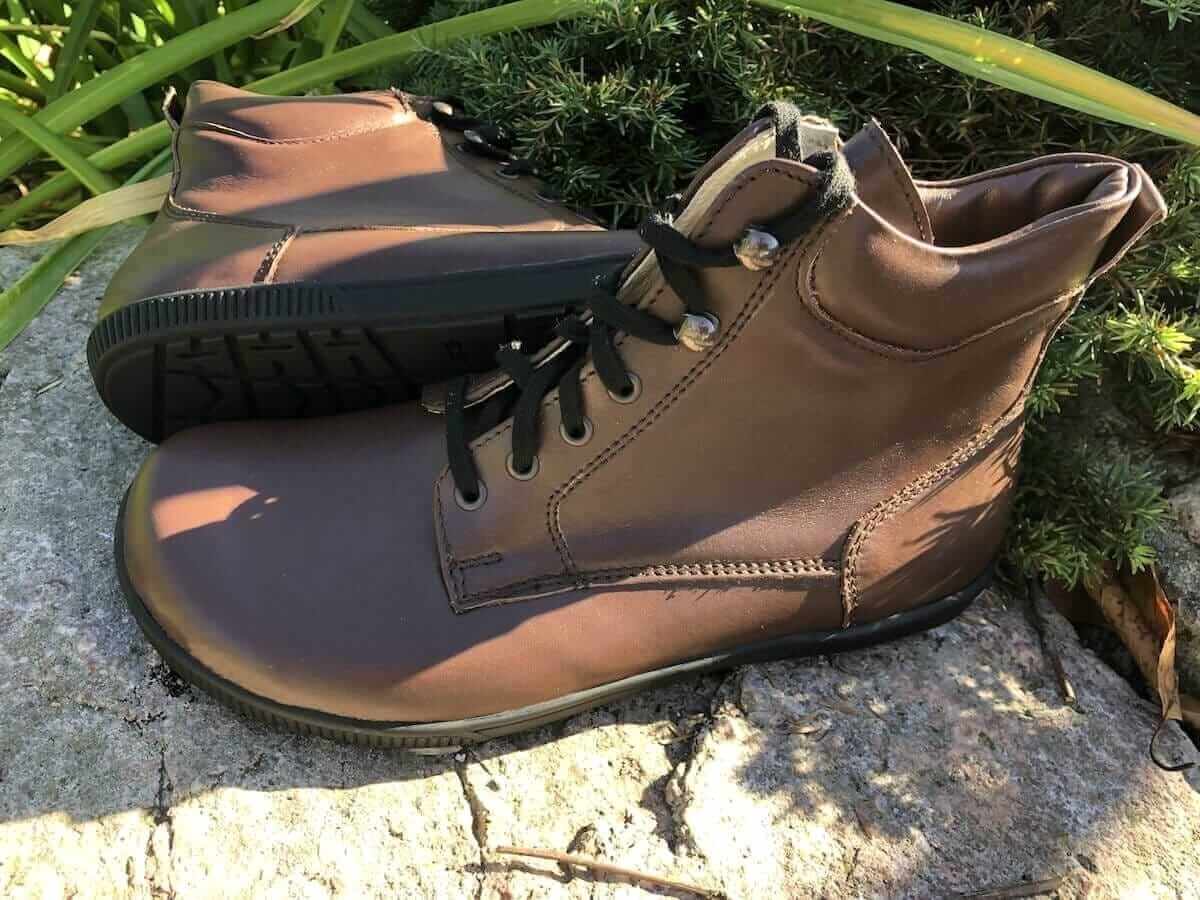 Barefoot shoes of the hunting series are hand-made designer products and consist of a single thick layer of leather. These barefoot shoes have no lining and no lace loops. Your feet are clad in a thick leather skin. Although it's called "hunting suede", it's not actual suede. Hunting suede can be used from both sides. On one side, you see the beautiful grain, on the other, a finely polished, velvety surface. Because we reverse the sides when sewing together the parts of the shaft, we forge new variations of our Senmotic barefoot shoes every time, genuine design icons.
The hunting models follow our design philosophy.
Almost all our barefoot shoe models consist of a toe cap, a middle part and a heel cap. Even shoes with a continuous front part have a seam to keep up this partition.
For example, our barefoot shoe SENMOTIC ONE shows grained leather on the heel cap and the polished, velvety side on the middle part and the toe cap. An elegant double seam creates a visible split on the toe cap. The SENMOTIC THREE models, however, use the reverse side for the toe cap, so you see the grained surface. This makes the shoe more distinctive and adds suspense.
Because we fold over the hunting leather in the lace loop section, the total leather thickness is 5.2 mm here. So we don't need metal loops. The fold also creates a fine contrast to the barefoot shoe's middle part, making it a defining design element.
Because we were not satisfied with the quality of regular store-quality hunting suede, but still wanted to offer you our convincing Senmotic quality, we tried something entirely new. We contracted a German tannery to produce hunting suede exclusively for our Senmotic barefoot shoes, under strict quality requirements and specifications. Again a reason why we are the innovation and market leader for hand-made German barefoot shoes.
As a regular Senmotic customer, you can choose between two exclusive model series of the hunting barefoot shoe: As lightweight half-top boots, called H1. Or as flat F1 barefoot shoes. The SENMOTIC ONE, SENMOTIC TWO and SENMOTIC THREE series are three barefoot shoe models with very distinctive characters. They feature our proven 2.9 mm Senmotic FX 10 sole. The sweat-absorbing insole is only 1.6 mm thin and consists of Poron and microfiber.
Of course our hunting suede barefoot shoes feature the same healthy qualities as our other shoes: Generous toe space, zero drop and full flexibility.